Events »»» Sei Ki HeartTouch Training in Piedmont: 23rd-24th September 2023
Questo corso esplora il Sei Ki, radicato nelle tradizioni Shiatsu e Shinto
Oltre a facilitare la trasformazione personale e l'autoapprendimento, questo seminario esplora i fondamenti incarnati della co-regolazione e dell'assistenza informata sul trauma, essenziali per assistere le persone che sperimentano qualsiasi livello di disagio emotivo, fino a traumi complessi inclusi.
Colla di Netro, Biella, Piemonte. 15 - 16 aprile 2023
Contenuto del corso
Sei Ki, fondata dal defunto Akinobu Kishi, è sia una Ki Therapy pratica che una Via, un percorso di sviluppo spirituale attraverso l'incontro compassionevole con gli altri nel lavoro sul corpo.
Il nostro viaggio insieme sarà un ritorno alla semplicità, alla nostra natura originaria. Trovare la nostra relazione con il suolo, il nostro centro, il nostro cuore e aprire l'energia grezza dell'Hara.
Man mano che recuperiamo il nostro sentimento di vita e la risonanza con tutto ciò che è, la nostra capacità di condividerlo con gli altri attraverso il nostro tocco verrà in modo naturale e gioioso.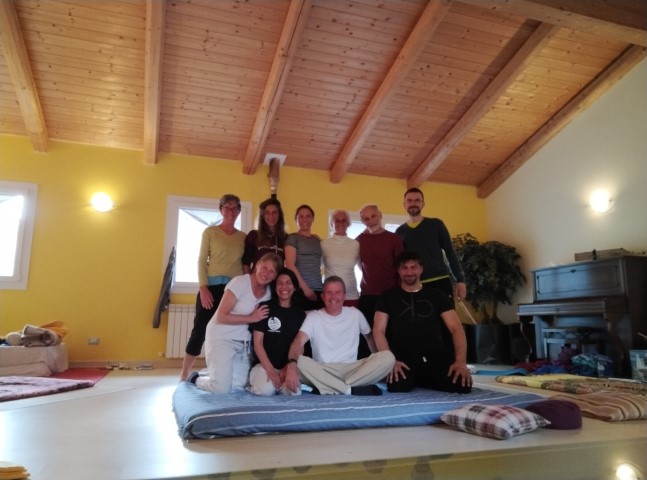 Anthony teaching Sei Ki HeartTouch in Piemonte
Obiettivi del corso
I partecipanti miglioreranno la loro capacità/saranno in grado:
per entrare in risonanza con coloro che toccano
riposare in una presenza vuota ed essere lì per i propri clienti
sentire il proprio Ki e quello dell'altro
prendersi cura di se stessi 'dando' agli altri
rafforzare e armonizzare il proprio Ki con la pratica quotidiana
per condividere i trattamenti Sei Ki con amici e familiari
integrare Sei Ki nel loro lavoro di terapia professionale in modo sensibile per le persone che hanno subito un trauma
Infine, il nostro obiettivo è raggiungere un buon feeling con noi stessi, aprire i nostri cuori e condividere questo Kokoro con coloro che incontriamo nella nostra vita.
Per ulteriori informazioni su Sei Ki, consultare questo pdf: What happens in a Sei Ki Session?
Con traduzione italiana da google: Cosa succede in una sessione di Sei Ki?
Lingua corso
Inglese con traduzione italiana
Gruppo target
Shiatsu, cranio-sacrale, digitopressione e altri terapisti del corpo esperti sono i benvenuti, così come i medici / operatori sanitari / ostetriche che cercano di supportare meglio i loro pazienti. Anche i principianti che non hanno familiarità con il tocco terapeutico o compassionevole sono i benvenuti. Ciò di cui abbiamo più bisogno è un cuore caldo e il desiderio di lavorare con gli altri attraverso il contatto.
A proposito di Antonio: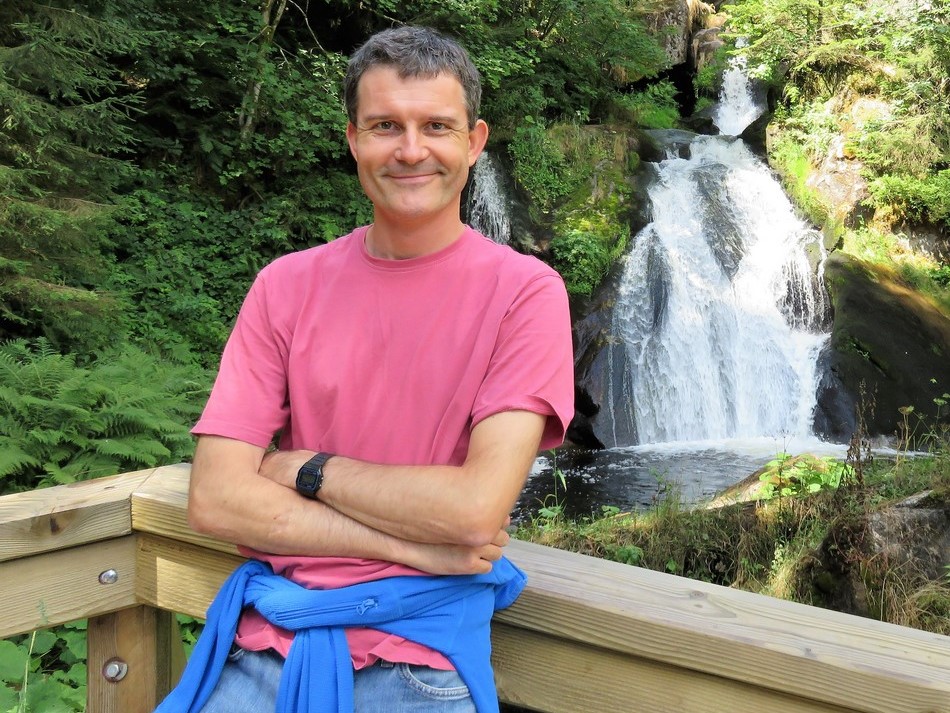 Anthony Fidler
Anthony è inglese, si è laureato all'Università di Cambridge ed è nato nel 1971.
Ha trascorso gran parte della sua vita esplorando il Tai Chi stile Yang e Chen, la meditazione Vipassana e Zen e molti diversi stili di terapia e bodywork.
I suoi principali insegnanti sono Akinobu Kishi per il Sei Ki, Yang Dong Bao per il Tai Chi e Father Ama Samy per lo Zen.
Ha iniziato la formazione terapeutica professionale nel 1997 con la London School of Massage, per poi passare all'esplorazione dello Shiatsu con la ESS nel Regno Unito.
È tornato agli stili svedesi nel 2004, qualificandosi finalmente in Aromaterapia con Gabriel Mojay.
Ha incontrato Akinobu Kishi per la prima volta nel 2004 e ha lavorato con lui da quel momento in poi fino alla sua morte nel 2012. Anthony ora offre Sei Ki come trattamento privato per i suoi clienti.
Negli ultimi dieci anni ha insegnato seminari basati su Sei Ki in Europa, Tailandia e Brasile.
Clicca qui per saperne di più Il background e l'esperienza di Anthony
Dettagli:
L'evento è ospitato da Anthony Fidler con il supporto di Manuela Perardi & Serena Trotti.
Questo sarà un seminario Sei Ki incentrato sul supporto dello Shiatsu e di altri terapisti per migliorare la loro capacità di lavorare con i loro clienti, in particolare quelli che subiscono traumi e problemi di salute mentale.
Allo stesso tempo il workshop è aperto a chiunque si prenda cura o supporti di persone che vivono stati emotivi o mentali difficili: psicoterapeuti/clinici, assistenti sociali, insegnanti di mindfulness, familiari e anche coloro che a volte provano ansia, dolore emotivo, traumi. benvenuti a partecipare.
È aperto anche alle coppie che desiderano migliorare la loro capacità di connettersi e sostenersi a vicenda nei momenti di stress e angoscia, anche se incoraggerei le persone a lavorare con gli altri durante questo seminario, non solo con il proprio partner.
Prezzi:
Costo del corso: €140.
Alloggio & Cibo: €60 (stanza condivisa) / €75 (stanza privata)
Processo di registrazione:
Contatta Manuela al +39 347 313 4466 per prenotare.
Sei Ki HeartTouch
This course explores Sei Ki, rooted in the Shiatsu and Shinto traditions
As well as facilitating personal transformation and self learning, this workshop explores the embodied foundations of co-regulation and trauma-informed care essential for assisting people experiencing any level of emotional distress, up to and including complex trauma.
Colla di Netro, Biella, Piedmont. 15th - 16th April 2023
Course content
Sei Ki, founded by the late Akinobu Kishi is both a practical Ki Therapy and a Way, a path of spiritual development through compassionately meeting others in bodywork.
Our journey together will be one of returning to simplicity, to our original nature. Finding our relationship to the ground, our centre, our heart and opening the raw energy of the Hara.
As we recover our life feeling and resonance with all that is, our capacity to share this with others through our touch will come naturally and joyfully.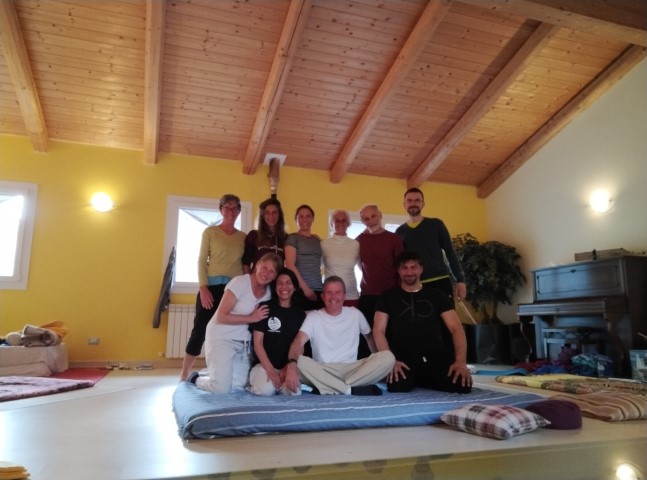 Anthony teaching Sei Ki HeartTouch in Piemonte
Course objectives
Participants will enhance their capacity / be able:
to enter resonance with those they touch
to rest in empty presence and be there for their clients
to feel their own Ki and that of the other
to take care of themselves while 'giving' to others
to strengthen and harmonise their Ki with daily practice
to share Sei Ki Treatments with friends and family
to integrate Sei Ki into their professional therapy work in a way sensitive for people experiencing trauma
Finally, our goal is to come to a good feeling within ourselves, to open our hearts and share this Kokoro with those we meet in our lives.
For more information on Sei Ki please see this pdf: What happens in a Sei Ki Session?
With Italian translation by google: Cosa succede in una sessione di Sei Ki?
Course Language
English with Italian translation
Target Group
Experienced Shiatsu, Cranio-Sacral, Acupressure, and other body therapists are welcome as are clinicians / health workers / midwives seeking to better support their patients. Beginners unfamiliar with therapeutic or compassionate touch are also welcome. What we need most is a warm heart and desire to work with others through touch.
About Anthony: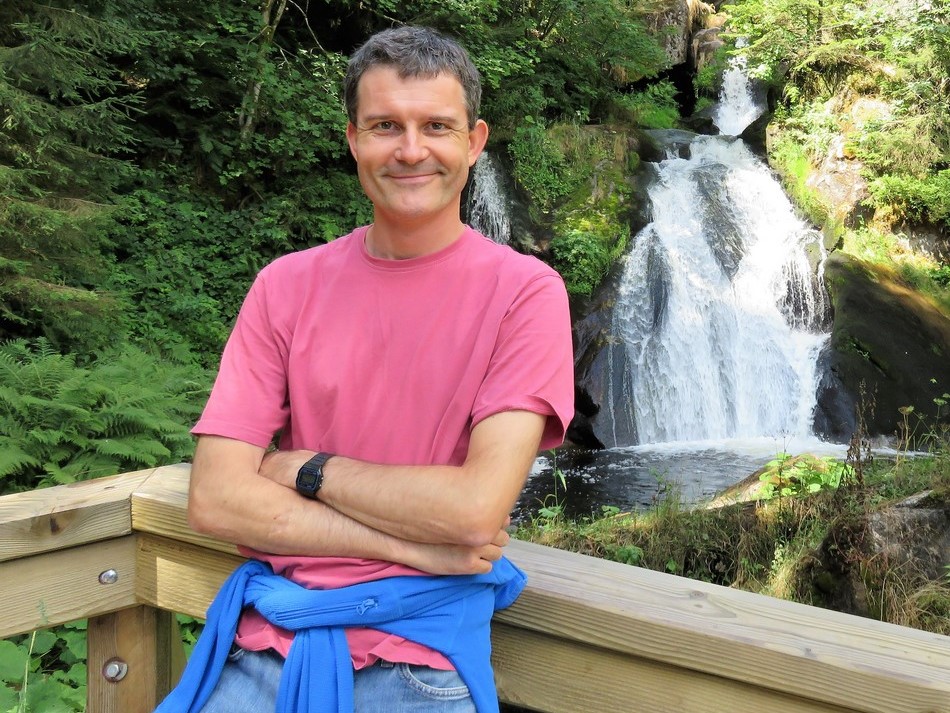 Anthony Fidler
Anthony is British, a graduate of Cambridge University and born 1971.
He has spent much of his life exploring Yang & Chen Style Tai Chi, Vipassana & Zen Meditation & many different styles of therapy and bodywork.
His main teachers are Akinobu Kishi for Sei Ki, Yang Dong Bao for Tai Chi, and Father Ama Samy for Zen.
He started professional therapeutic training in 1997 with the London School of Massage, and then moved on to exploring Shiatsu with the ESS in the UK.
He switched back to Swedish styles in 2004, finally qualifying in Aromatherapy with Gabriel Mojay.
He first met Akinobu Kishi in 2004 and worked with him from then on until his death in 2012. Anthony now offers Sei Ki as a private treatment for his clients.
He has been teaching Sei Ki based workshops around Europe, Thailand and Brazil for the past ten years.
Click here for more on Anthony's background and experience
Details:
The event is being hosted by Anthony Fidler with support from Manuela Perardi & Serena Trotti.
This will be a Sei Ki workshop focused on supporting Shiatsu and other therapists to enhance their capacity to work with their clients, especially one's experiencing truama and mental health issues.
At the same time the workshop is open to anyone who cares for or supports people experiencing challenging emotional or mental states: psychotherapists / clinicians, social workers, mindfulness teachers, family members as well as those at times experiencing anxiety, emotional pain, trauma are also welcome to join.
It is also open to couples wishing to enhance their capacity to connect and support each other through times of stress and distress, though I would encourage people to work with others during this workshop, not just with one's partner.
Pricing:
Course Fee: €140.
Accommodation & Food: €60 (shared room) / €75 (private room)
Registration Process:
Contact Manuela on +39 347 313 4466 to book.
Other Events
Upcoming Events:
---
Recently Completed: