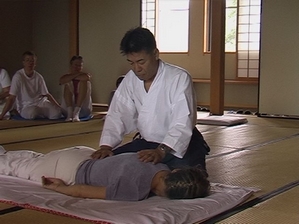 Akinobu Kishi Sensei - Founder of Sei Ki

Kishi Sensei's teaching was one of the main inspirations for Sei Ki HeartTouch.
Akinobu Kishi Sensei was an internationally-renowned teacher.
Born in 1949 in the Gunma region of Japan, Kishi Sensei was originally taught by his father, an accomplished judo master, who introduced him to manual therapy when he was just 9 years old.
His formal training took place at Tokujiro Namikoshi's Japan Shiatsu College and at the Iokai Centre in Tokyo with Masunaga Sensei.
Kishi Sensei assisted Masunaga for 10 years, and is widely regarded as the heir to his work.
In 1971 he travelled to Paris to give Zen Shiatsu treatments and teach at a time when the work was not well known. He continued to teach Zen Shiatsu internationally throughout the 70s.
At the age of 29, he experienced a profound change in consciousness out of which Seiki Soho emerged - a synthesis of all his life's experience and research.
Kishi Sensei went on to share his amazing workshops around the world for the rest of his life.
On the 23rd October 2012, age 63, Kishi died peacefully, at home in Maebashi, Japan, with his wife and long-time collaborator, Kyoko at his side.
His teaching continues through the work of his wife Kyoko Kishi, and his students.
My Dedication to Akinobu Kishi
A Sei-ki Session
So this is where I propose to start - with a Sei-ki session. Look through my eyes.
Like a kind of dance, an invitation is offered by Kishi to work with him, whether for free or paid, and this is met by a desire to participate from some person.
The pair will usually kneel on a futon and bow to each other Japanese style starting off the connection with mutual acknowledgement and respect.
First contact isn't rushed, time is given to see the person, their body, breathing, small movements, holding patterns. No need to rush.
And then the first touch often but not exclusively on the top of the shoulders near the base of the neck. There are no rules but this place offers good opportunities to enter into connection.
And a few moments breathing together, intense observation given to subtle changes. Seeing.
Perhaps some guided gentle movement of the head around the neck, or of the whole upper body and the person relaxes down, appearing to enter into an almost trance like state.
Position may change now, either done naturally by the person, or on Kishi's request, usually to lie on their front and work will proceed on the back.
Where to start? Again no rush, no busy-ness, no doing.
Kishi's hand or hands will move to their next place of contact, perhaps for just a seconds touch, perhaps for longer. Enough to achieve their work.
The various areas of the spine and sacrum may be of most interest, but again there is no form, no pattern for the head to follow, anywhere might be the most important point for the next moment. The hands know.
And contact might be maintained without touch, off the body simply using Ki from the hands or even from the eyes.
Then on to the person's front, the abdominal region, the Hara in Japanese culture usually taking the most attention, along with the occipital at the base of the skull. But still any place where the body is holding may be the next place - the solar plexus, the base of the sternum, the heart area, below the throat.
And the body will respond.
There may be subtle spontaneous movements, or even less than subtle ones as the body enters into what has been called Katsugen in Japanese culture. A state in which the natural ability and intelligence of the body to release stress and balance by itself becomes active.
External expression might be dramatic at times, physical shaking, laughter or the primal scream, but is not given attention or judged; value instead being placed on the internal Ki process that is going on within the body as it moves towards a more harmonious state of being.
Space is given when the person needs it.
Kishi once described such a moment as like a mother looking after a baby: protecting, giving full attention, taking total care, but at the same time allowing and giving freedom without judgement. Acceptance.
A sudden change in the breathing, often the deep inhale, what I would call 'the breath of life', when a single full unrestricted breath is suddenly taken, signals the end of a previous state of being and entry into something new.
Jaki coming out, the release of stagnant energy, may be indicated by Kishi from some point of the body, with his visual description of it, as a kind of dark smoke. Some see it, some don't.
And so the session comes to a close indicated not by the clock, but by the completion of the process. The body having changed to the extent it can at that time. A natural end.
Both people will usually bow to each other again and then part and few words will be spoken.
But from my own experience as a recipient, there is a feeling of warmth and connection in the contact which is enough.
So this is all I see - how do we go beyond this to communicate what this work really is?
© Anthony Fidler May 2010.
Published in Sei-ki: Life in Resonance - The Secret Art of Shiatsu, by Akinobu Kishi and Alice Whieldon.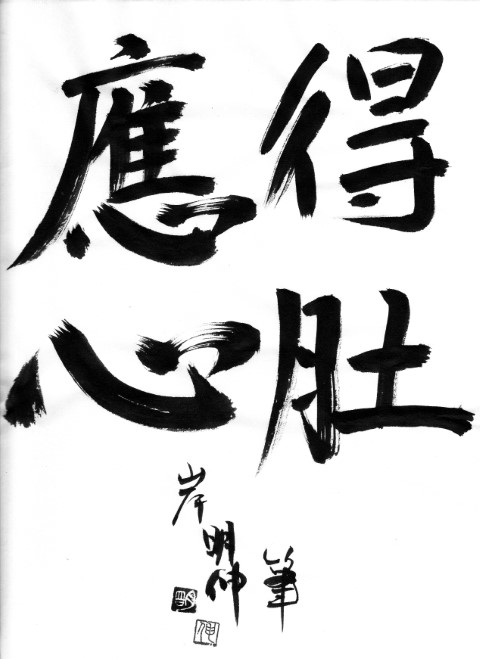 Sei Ki Transmission
At the end of my poem above, I ask the question for those who want to know Sei Ki, "How do we go beyond the imagery in my words?"
The obvious answer is that you need to feel it.
But you can't as Kishi has gone now and his work was an expression of who he was.
What remains are those whose lives he has touched and have been moved enough to embody his influences on them in their own work.
This includes Kyoko Kishi, his wife who still teaches.
On the right, I have listed some of the senior students of Kishi, who are actively offering their interpretations of his work.
There are many more, so this list will grow in time.
Sei Ki Events
Upcoming Events:
26/9/23 : HeartTouch for Medical Professionals
Where: Aosta, Italy - More...
29/9 - 1/10 2023 : Sei Ki HeartTouch
Where: Kiental, Switzerland - More...
6/10/23 : Sei Ki HeartTouch
Where: Milan, Italy - More...
14/10/23 : Embodied Listening & Connection: Connecting with Oneself and Others
Where: London - More...
29/10/23 : HeartTouch for Anxiety, Emotional Pain & Trauma
Where: Brighton - More...
4/11/23 : HeartTouch for Psychotherapists
Where: Edinburgh, Scotland - More...
5/11/23 : HeartTouch for Anxiety, Emotional Pain & Trauma
Where: Glasgow, Scotland - More...
1/12/23 : HeartTouch Training for Psychotherapists & Psychiatric Clinicians
Where: Bristol - More...
10/01 - 20/1 2024 : Tai Chi Holiday
Where: Koh Yao Noi, Thailand - More...
22/1/24 : HeartTouch for Well-Being & Vitality
Where: Thailand - More...
10/3/24 : HeartTouch Training for Psychotherapists & Psychiatric Clinicians
Where: Brighton - More...
---
Recently Completed:
29/9 - 1/10 2023 : Sei Ki HeartTouch
Where: Kiental, Switzerland - How it went...
26/9/23 : HeartTouch for Medical Professionals
Where: Aosta, Italy - How it went...
23/9 - 24/9 2023 : Sei Ki HeartTouch
Where: Piemonte, Italy - How it went...
16/9 - 19/11 2023 : Weathering Storms Resilience & Recovery Training for Psychosis
Where: London - How it went...
31/8 - 4/9 : Qi Gong in the Park
Where: Luxembourg - How it went...
24/8 - 27/8 2023 : HeartTouch: Summer of Love
Where: Kiental, Switzerland - How it went...
12/8/23 : HeartTouch for Well-Being
Where: Skipton - How it went...
23/7/23 : HeartTouch Training
Where: London - How it went...
---
Coaching:
Sei Ki Private Sessions
Sessions can take several forms:
Sei Ki Touch Therapy Session for Health & Well-being.
One-One HeartTouch Tutorial Session.
Couples HeartTouch Tutorial Session.
Small Group HeartTouch Tutorial Session - contact me for pricing.
Katsugen Undo One-One Session.
I am happy to consider sessions with anyone whatever their state of physical or mental health.
I am open to invitations to run half-day or full-day tutorial training and may be able to travel to you.
Session Fee: £80 / hour
Sei Ki Directory
Each student of Kishi will share their own interpretation of his work, as an expression of who they are.
Each will naturally have different focuses and qualities.
Sei Ki is deep and ultimately about a spiritual change in oneself.
There are principles within the practice even if the outer form looks different in different hands.
The ordering in the directory is not important.
I could choose A-Z etc. but will leave it as it is.
The list is not exhaustive and will grow, so please contact me if you feel you could join it.
---
---
Paul Lundberg - Tenerife / Spain
---
Mark Burton - Brighton, England
---
---
Daniela Coronelli - Devon, England
---
Vidan Damljanovic - Switzerland
---
Daniel Schneitter - Switzerland
---
---
Johannes Heinzerling - Utrecht, Holland
---
Catherine Dompas - Montpellier, France