Events »»» Tai Chi Thailand - Jan 2024
Yang Style Tai Chi for Well-Being
Small Circle Yang Style Tai Chi 24 Form & Ba Duan Jin Qi Gong

A 10 day relaxed Tai Chi & Qi Gong holiday / retreat taught on a personal level with a maximum of 5 students.
We will practise together sunrise and sunset on the sea front with views over Phang Nga Bay, one of the most beautiful views in Thailand.
There will also be opportunities for indoor 1-1 private sessions during the day.
Sometimes what you need is to just walk away from it all. Learn some new skills to take care of yourself. Grow as a person. And share good times with others in a beautiful place...
Koh Yao Noi, Thailand, January 10th - 20th 2024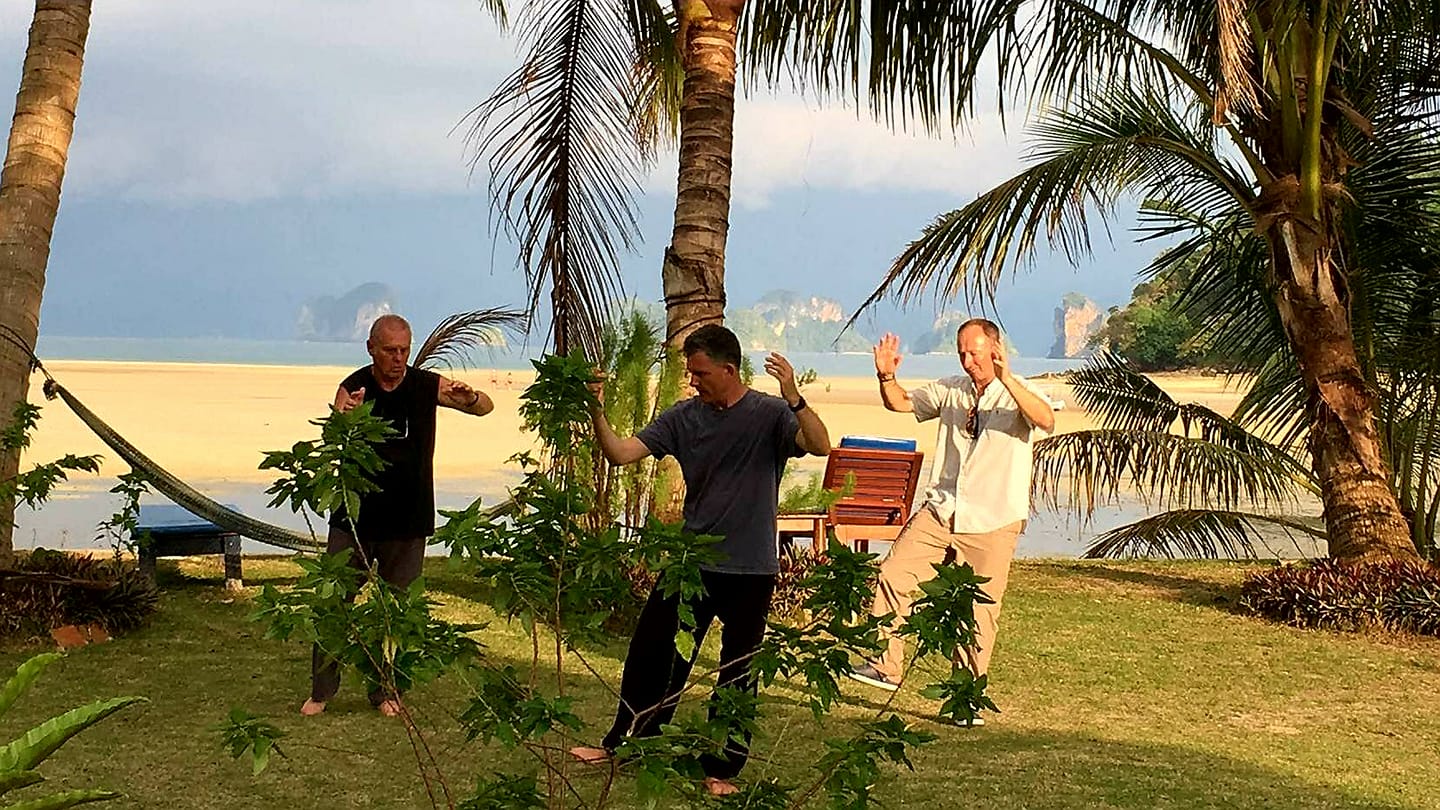 Anthony teaching Tai Chi on Koh Yao Noi
Small Circle Yang Style Tai Chi
What I teach is called Small Circle Yang Tai Chi.
This is the most subtle internal style of Tai Chi orginating from the time before Yang Chenfu altered the family styles and taught en masse.
It is normal to learn this style 1-1 or in a small group.
I received 24 Form Yang Tai Chi and 85 Long Form in this style from my teacher Yang Dong Bao and will teach the 24 Form with the group.
I can share 85 Form privately if people wish.
From previous experience Tai Chi practitioners who had studied seriously for 3 or 4 years in the UK with other schools were very satisfied with the quality of movement they were able to learn during this course.
But I often teach beginners as well, so please don't worry about this. We will start from scratch!
The focus in my teaching is on the internal connection with Qi, empty mind and good feeling. If you don't enjoy it, what's the point!
But it is really good for our health...
About Anthony: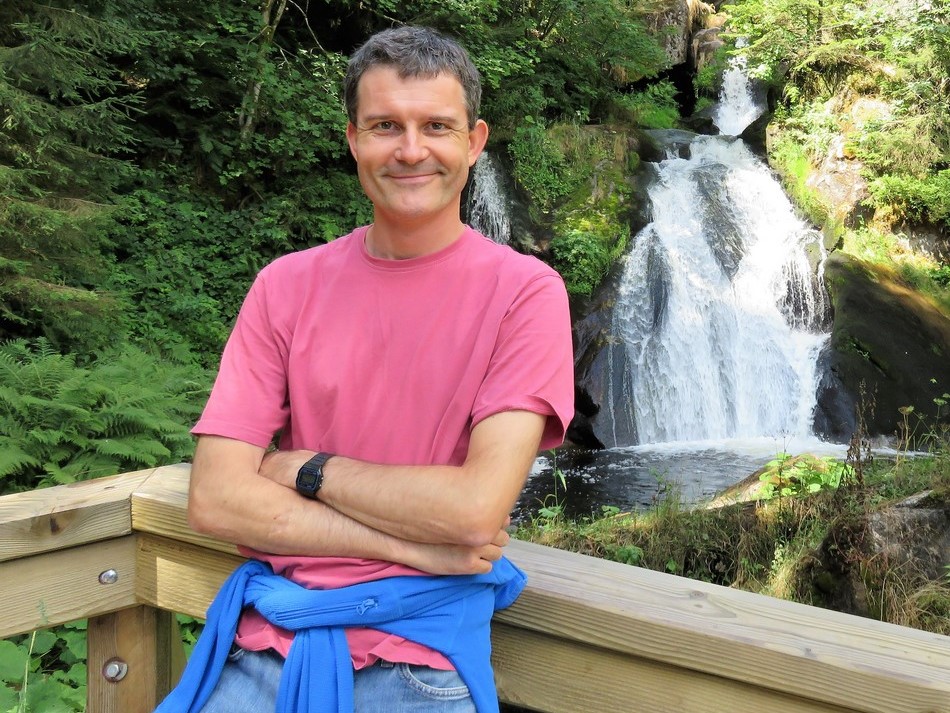 Anthony Fidler
I graduated from Cambridge University in 1992 with a degree in computer science & management along with a breakdown.
I worked for a couple of years first as a financial auditor, then a computer programmer before deciding to pack up my life and see what I could find in Asia to help my body relax and recover its vitality.
After travelling through India & Nepal for six months, I arrived in China, found a Yang Style Tai Chi teacher and never looked back.
I studied modern style Beijing 24, 42 Form and Chen 74 with a teacher called Wang Zhi Ping in China between 1997 and 2006. I lived there for a year and a half at one stage.
Over a few visits to Chenjiagou, I became a student of Chen Zhao Sen and learn his Chen Forms, but eventually settled with Yang Dong Bao from 2010 eventually learning both his Yang & Chen Small Circle Tai Chi.
I continued spending six months a year with Yang Dong Bao, learning 1-1 with him daily until I slowly reduced the study time to one month a year by 2014. My last visit was in the Autumn of 2018.
I taught Modern Yang Style Tai Chi between 2005-2007 in the UK, and then started again sharing Small Circle Style from 2014.
Click here for more on Anthony's Tai Chi background and experience
Details: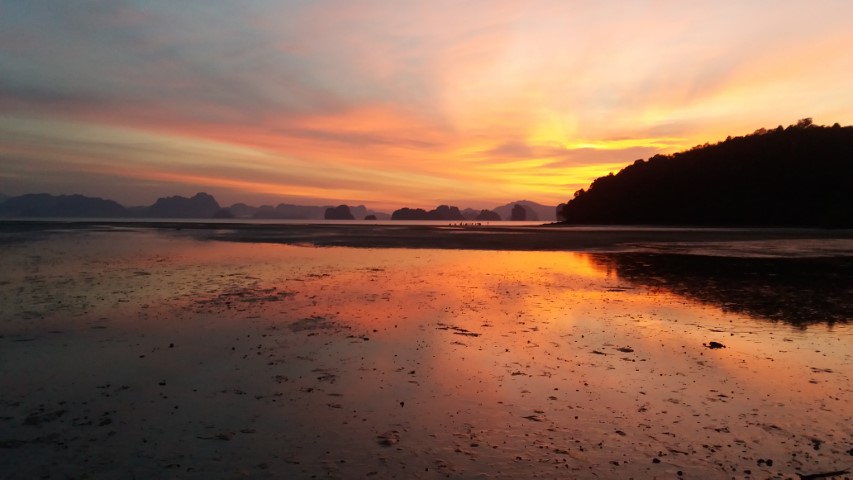 Sunrises at Tha Khao Bay can be spectacular
The course is open to anyone interested in learning Tai Chi with me, whether for health, stress relief, for enhanced Qi and body awareness or simply for the joy of it!
Group size: There are 5 places, so book now to secure your place...
Course Schedule
Sunrise and sunset 7-8am, 5-6pm each day.
Students will be expected to practice for 1-2 hours each day in between.
Time in between is free to relax or enjoy the beach.
Evenings are free to enjoy the local restaurants, socialise and relax.
At weekends there are usually boat trips around Phang nga bay.
Tai Chi Course Structure
Fly to Phuket and settle on Koh Yao Noi by Tuesday 9th January
Wed 10/1

Day 1

: 7-8am Session, 5-6pm Session
Thu 11/1

Day 2:

7-8am Session, 5-6pm Session
Fri 12/1

Day 3:

7-8am Session, 5-6pm Session
Sat 13/1

Day 4:

7-8am Session, 5-6pm Session
Sun: Enjoy boat trips, beaches and island life.
Mon 15/1

Day 5:

7-8am Session, 5-6pm Session
Tue 16/1

Day 6:

7-8am Session, 5-6pm Session
Wed 17/1

Day 7:

7-8am Session, 5-6pm Session
Thu 18/1

Day 8:

7-8am Session, 5-6pm Session
Fri 19/1

Day 9:

7-8am Session, 5-6pm Session
Sat 20/1

Day 10:

7-8am Session, 5-6pm Session
Fly home or stay on longer if able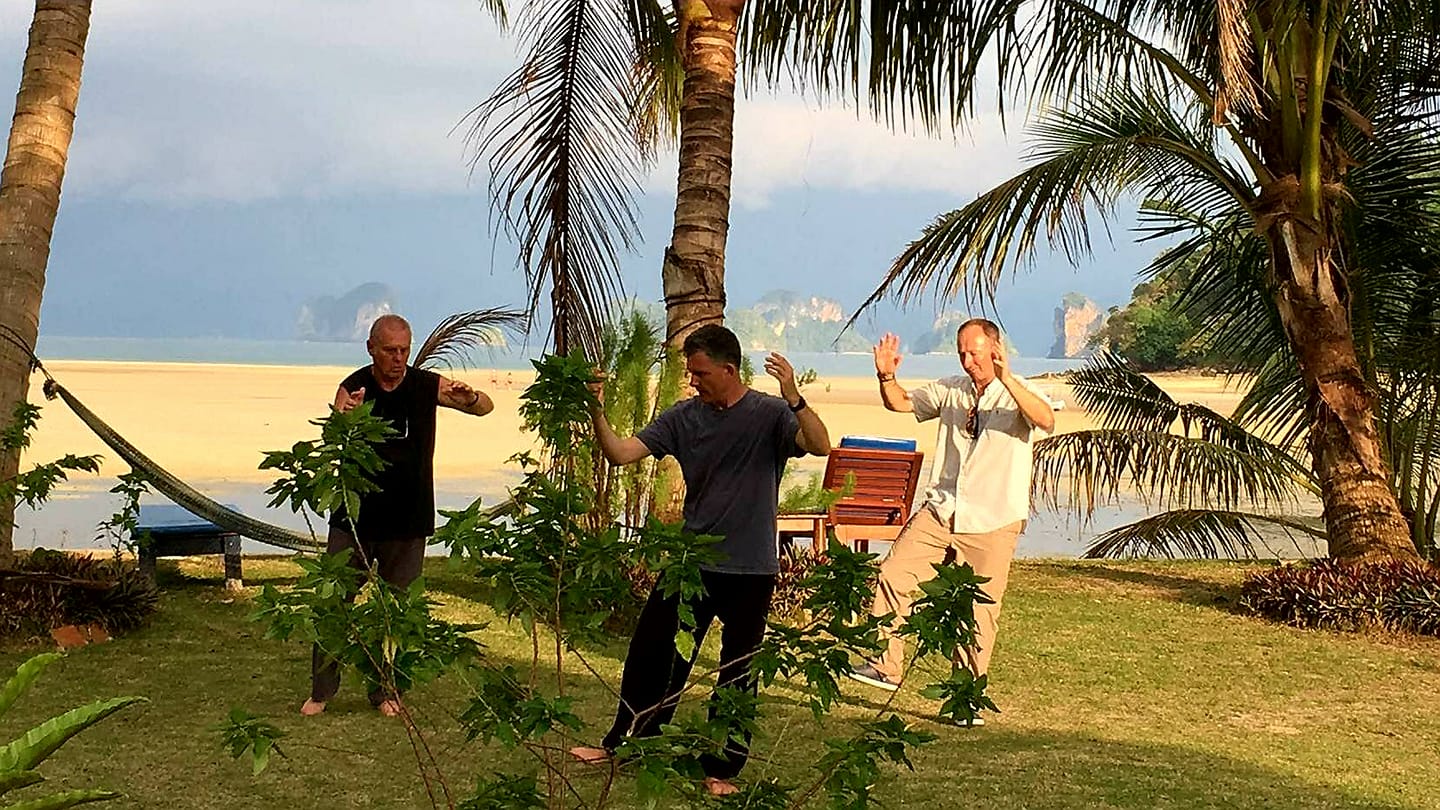 Our Tai Chi Qi Gong area with a view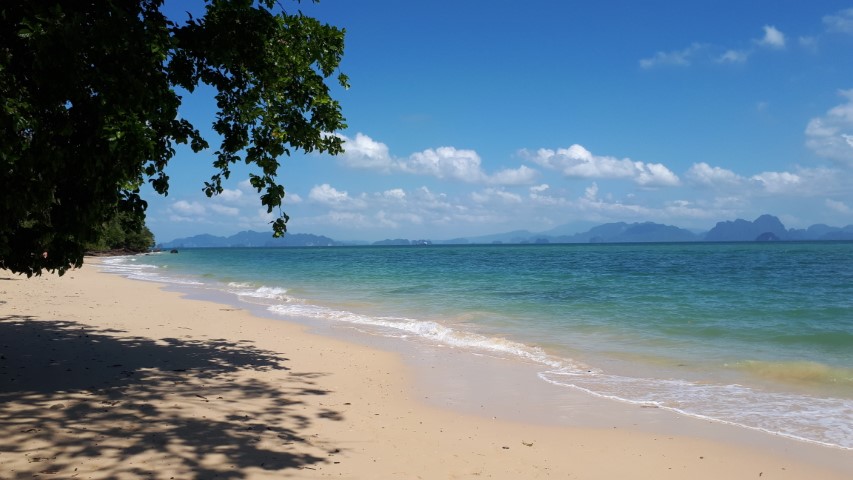 Another local beach
About Koh Yao Noi
Koh Yao Noi is an island in the middle of Phang nga Bay, near Phuket. It is considered one of the least spoilt Thai islands, yet is completely beautiful. This is not the party island, it is quiet. But there are good tourist services, plenty of resorts to choose from, shops in the main village, restaurants all around to visit. The island has a range of levels of accommodation from backpacker bungalows to five star luxury hotels. You can cycle around the island in one to two hours depending on how fit you are (there are some hills).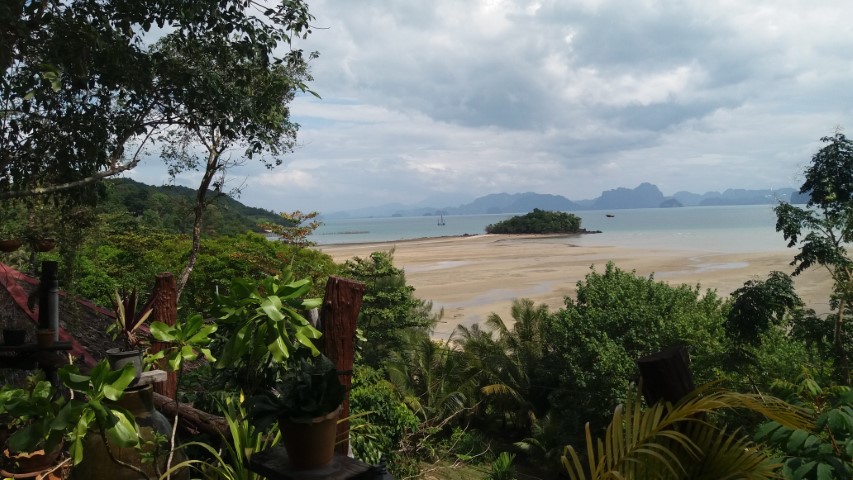 View of Tha khao Bay
Thakhao beach
Pricing:
Fee for 20 hour Tai Chi Training:

£400
50% Deposit: £200 to secure your booking.
Participants will be able to book private Tai Chi sessions with me for £30 / hr (£40 /hr inside Island Yoga Studios).
Nb. The course fees do not include travel costs, food or accommodation.
Students can book accomodation at one of the other resorts close to Island Yoga. I will be staying at Baan Thakhao Bungalow, 100m down the beach from Island Yoga, where we will practise the Tai Chi.
Accommodation Prices range from £12 / night for simple bungalows away from the sea front to £50 / night for luxury bungalows with AC and sea views.
We will be meeting in high season so its important to book early. I will help if I can.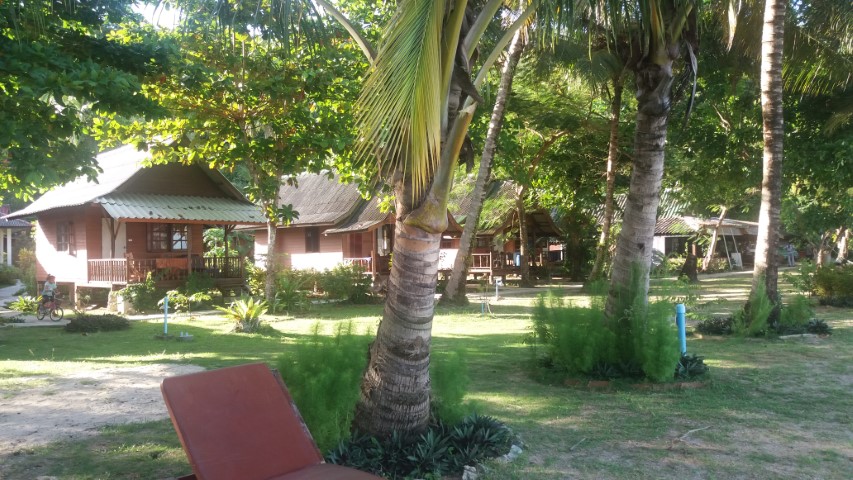 Fan Bungalows at Baan Thakhao Bungalows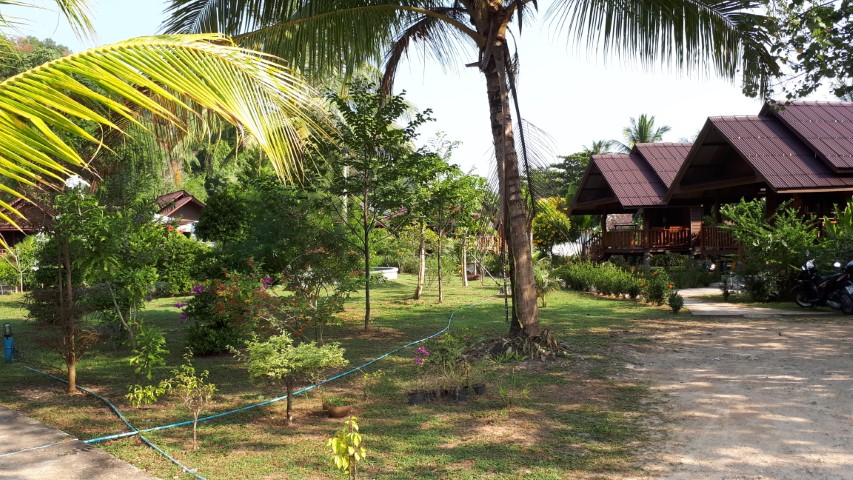 AC Bungalows at Koh Yao Seaview
Getting There & Away
Flight to Phuket: Thai International offer direct flights to Bangkok on the Friday 27th night or Saturday 28th morning from London or Frankfurt and then a transfer to Phuket. Price about £1000. A
Take a luxury taxi from Phuket airport to Bang Rong Pier: £18, 30min
Take the speedboat taxi shuttle from Bang Rong to Koh Yao Noi: £5, 30min
Take the waiting share taxi to the resort: £2.50, 30min
I personally try to time my flight so I can go straight to the island from the airport.
This either means taking the Saturday morning flight from Europe arriving Sunday morning in Thailand, or if necessary taking the Friday night flight to Bangkok, spending the night near the airport and then travelling to Phuket on the Sunday morning.
Bang Rong Pier Speed boat ferries bring you to the island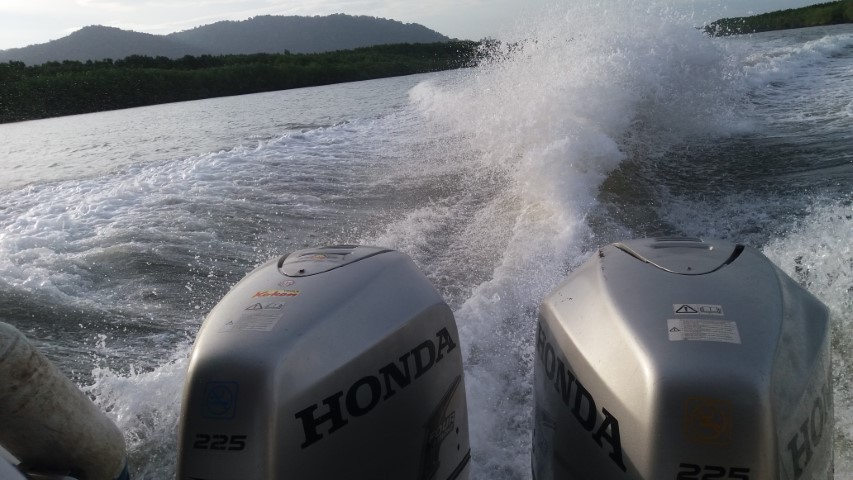 Arrival in style. Its about 30min at speed.
Registration Process:
The event is by invitation. The application process is as follows:
Please apply by contacting me
I will send an invoice for the retreat deposit which can be paid by bank transfer. I have both a Sterling and Euro account.
I will then confirm your place on the workshop.
I will send an invoice for the remaining fee on December 10th payable within two weeks please.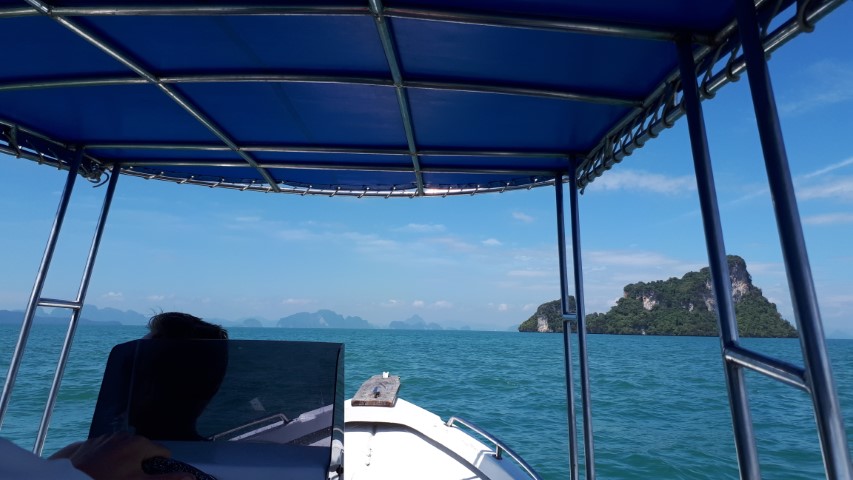 Boat trips around Phang Nga Bay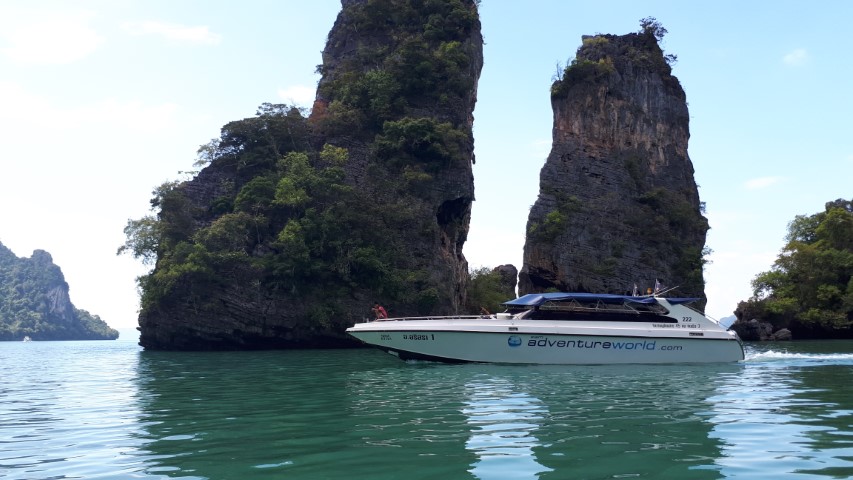 Boat trips around Phang Nga Bay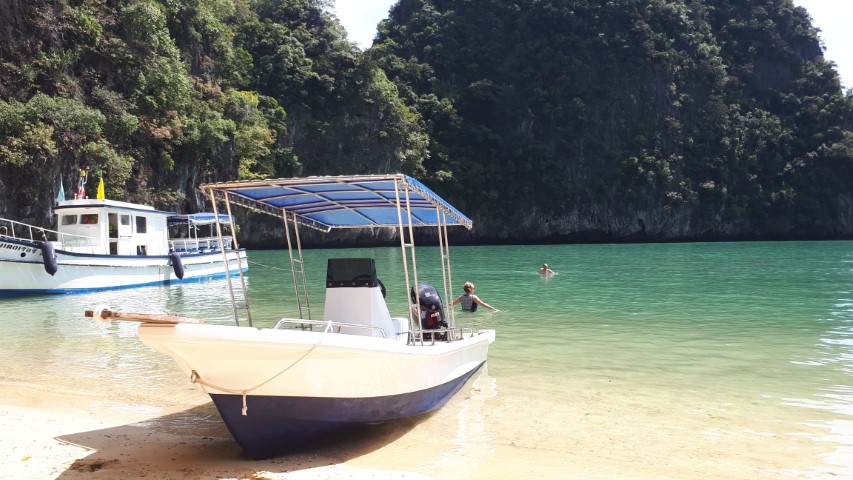 Boat trips around Phang Nga Bay
Boat trips around Phang Nga Bay
So please get in touch if you would like to attend: Contact EasternPeace
Other Events
Upcoming Events:
---
Recently Completed: